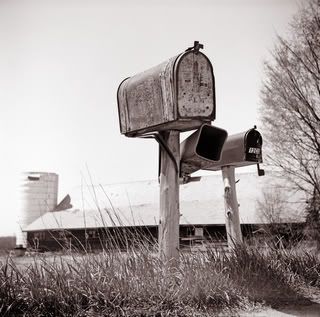 Mailbox Monday is the gathering place for readers to share the books that came into their house last week (checked out library books don't count, eBooks & audio books do). Warning: Mailbox Monday can lead to envy, toppling TBR piles and humongous wish lists. Thanks to Marcia at
The printed Page
for hosting!
This is my first time playing along. I just couldn't help it because I got some great books in the mail this week! Here's what I got....
Something Borrowed by Emily Griffin. Just looked like a fun book. Got it from one of my swap sites.
World Without End by Ken Follett. I loved his 1st book and cannot wait to dive into this one. It's another think one but I can't wait. Another swapped book. I was ecstatic to see it posted and snatched it up as quickly as I could.
I know this much is true by Wally Lamb. Several of my friends on Goodreads.com have read it and gave it a very high rating. Thought I'd try it out. Another swapped book.
Sexing the Cherry by Jeanette Winterson. I didn't like
Oranges Are Not The Only Fruit
at all, maybe it was the subject matter. But I'm not giving up on Jeanette just yet. The description of the book sounds pretty good.
This fabulous book game from
Jenners @ Find Your Next Book Here
. I won it! What a great giver that Jenners is! :) Sounds like a fun book. Thanks, Jenners.
Now, time to get back to [house] work!! Have a great afternoon!